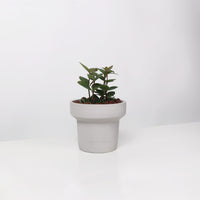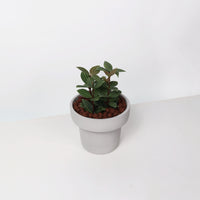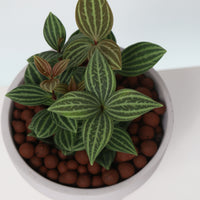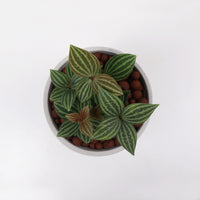 Peperomia Tetragona in Dear Planter
Peperomia Tetragona in Dear Planter without saucer


Common Names
-

Synonyms
-

Peperomia ' is an easy to care for indoor plant with semi-succulent round leaves that emerge on pinkish orange stems. The foliage is subtly striped with light green.

How to Grow and Care
Peperomia is easy to care for, thriving in medium to bright indirect light or
bright spot which can include direct sunlight.
As the plant is semi-succulent, be sure to allow it to dry out moderately between waterings.
These guys prefer to be kept on the dry side. Make sure that it is potted in well drained compost such as cactus compost to prevent soggy roots. It is best placed in a warm.
Suitable for Sheltered Outdoors or Windowsills.
Size of Planter : Diameter 13cm x Height 11cm                          


Height of Plant including Planter: 20cm approximately