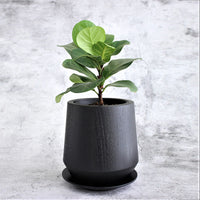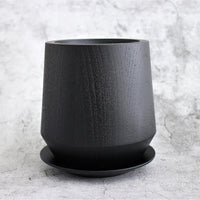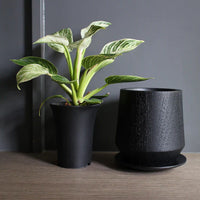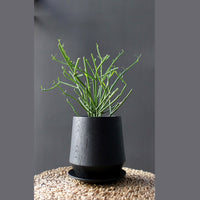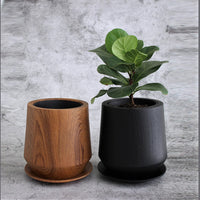 Whiskey - Teak Wood Planter (Charcoal)
Whiskey - Teak Wood Planter (Charcoal) with saucer

Description
Inspired by a whiskey glass, our "Whiskey" bowl planters are made of real Burmese teak, 15.5 cm. height (outside), 10 cm. pot diameter (inside).

Each Whiskey Planter have a drainage hole and comes with a black plastic pot that perfectly fit inside the planter.

** The prices include 1 planter, 1 plastic pot, and 1 teak wood saucer (excluding plants).
All wooden planters are hand made from real teak wood.

Teak wood properties include resistant to termites, weevil and fungi, not heavy, very durable and stable.

Remark: Due to the nature of teak wood, each planter has its own unique marks and wood pattern.

Please note that the planter you receive will not look exactly like the one in the photo. It will be the same size, but its color and wood marks will be slightly different.